Electromagnetic Interference (EMI) can affect your electronic system in many ways. Outside in. System out. Mitigating these problems can be a significant challenge. You need solutions to address your system's mechanical, electrical, and environmental concerns while ensuring the project is kept on budget and schedule. Spectrum Control has been delivering reliable filter products to mitigate EMI and radio frequency interference (RFI) since 1968 – even in the most challenging environments.
Partner with us to address your most demanding EMI/EMC requirements.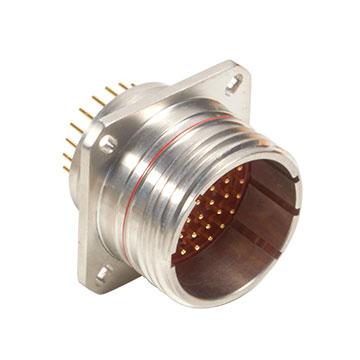 Protecting electronic systems for more than 50 years
Expand the application areas below to learn more
Aerospace and Defense
Aviation – countermeasures, fire control, communications systems
Communications shelters, command centers
Shipboard systems – radar, communications search, navigation, guidance systems
Hardened computers
Missile systems – smart bombs, air to surface missiles
Land based vehicles
Commercial Aerospace
Air traffic control
Cockpit displays
Radar
Engine, flight, and actuation controls
Aircraft lighting
In-Flight entertainment, cabin systems
Fire protection, de-icing systems
Medical
Imaging equipment
Portable dialysis machines
Laboratory equipment
Surgical tools and instrumentation
Implantable products
Portable dialysis, ventilators, IV infusion pumps
Patient care monitors
Anesthesia equipment
Industrial
Process control equipment
Instrumentation, test equipment, remote sensors, motor controls
Agricultural machinery and equipment
DC to DC converters
Power supplies, power lines
Factory equipment, welders, metal working machines
Communications
Data and signal lines
Cellular base stations
Communications racks
Digital and switching equipment
IT hubs
Data centers
IP DSLAM
Design & Testing Support
Fully equipped EMC testing laboratory on site offer flexible resource
Experienced EMC engineering staff solve EMI susceptibility and emission problems
Test your equipment, determine state of compliance, and work with you to develop a viable solution
Evaluate and fine-tune installed filter performance to find a solution for your unique requirements
Leave our lab with an EMI solution prototype in hand!
Military Cross Reference
Rugged, reliable, and efficient EMI filter designs built in accordance with the following military standards.
Explore our Whitepapers