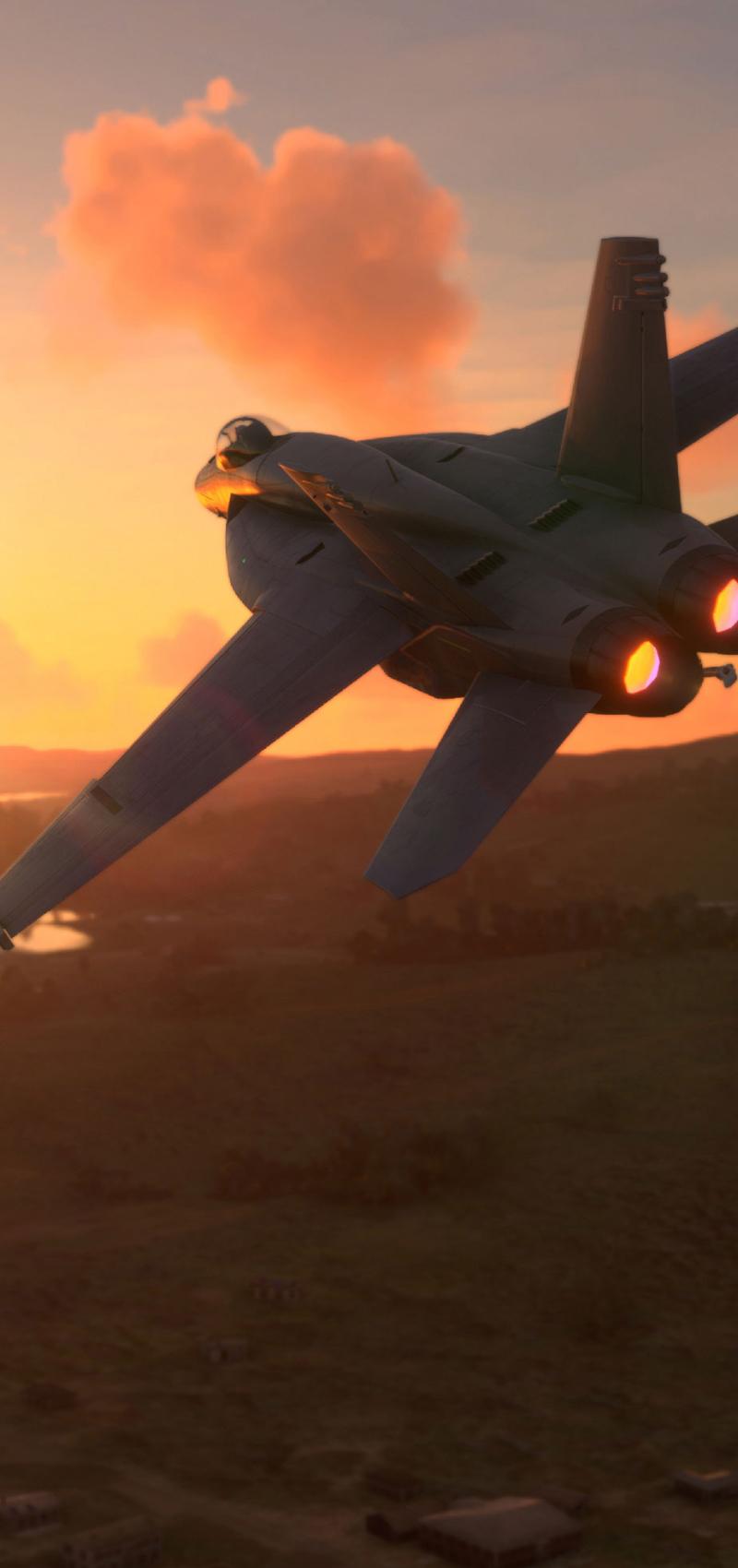 Spectrum Control provides components and assemblies for airborne, mission-critical RF and microwave systems. Our secure, rugged, SWaP-optimized components support safety-critical avionics and communications, hypersonics, autonomous systems, aircraft sensors, electronic warfare systems, airborne radar, and more. We can meet standards for RITCA/DO-160 Level 4 lightening requirements and withstand high voltage surges for airborne equipment.
Controlling the battlefield begins with controlling the electromagnetic spectrum. Airborne electronic warfare is the linchpin to all electronic attack operations. Airborne EW requires SWaP-optimized systems capable of high power, high performance operation.
Spectrum Control is innovating with open system, highly integrated, modular solutions aligned with DoD SOSA standards and VPX form factors.
Representative applications
Embedded EW systems for 5th & 6th gen fighters
Pod-mounted EW systems from 2- to 40 GHz
Towed and autonomous decoy systems
Advanced aircraft and missile systems require extreme precision, clarity and reliability from embedded RF and microwave components.
Spectrum Control has integrated key components and subassemblies on both legacy and next generation aircraft and missile systems. Whether it is the B-1, the B-52 or new JSF and Long Range Strike platforms, Spectrum Control is relied upon to supply critical components. Strategic and tactical missile systems such as TJAGM, JASSM, JDAM, JSOW, and Tomahawk include Spectrum Control components, which are designed to withstand extreme temperature, shock, and acceleration parameters. Our expertise centers on vertically integrated solutions, designing, manufacturing, integrating and testing: subassemblies, IMAs, and hybrid-packaged enclosures.
Representative platforms
Transport aircraft
Ground attack aircraft
Bombers
Strike fighters
Multi-role helicopters
Naval helicopters
Spectrum Control is a key manufacturer of military communications systems and RF components that are part of some of the highest priority, mission critical communications systems. We offer a broad catalogue of RF components, amplifiers, IMAs. SAW filters and oscillators, microelectronics, and EMI Solutions for radar, electronic warfare, SATCOM and surveillance.
Our footprint extends into multi-discipline and multiplatform systems such as JADC2 (Joint All-Domain Command and Control) and Space Development Agency's mesh network in LEO, Tranche 1, Space Transport Layer (STL).
Hypersonic weapons are critical for next-generation advanced missile-defense systems, where performance depends on getting a clean signal, free from intentional and unintentional interferers. Spectrum Control is experienced in high reliability and extreme environmental conditions including temperature extremes, radiation, shock, and vibration.
Our products protect, power, and process critical systems and infrastructure from EMI with a range of EMI product offerings. We also provide solutions for management of noise and emissions, transients, and other undesired signal effects with products such as VCOs, SAW oscillators, and power amplifiers. Our products are designed to perform higher order processes on critical signals our modules and system products that include high-temp hybrids, programmable attenuators, and RF switching subsystems.