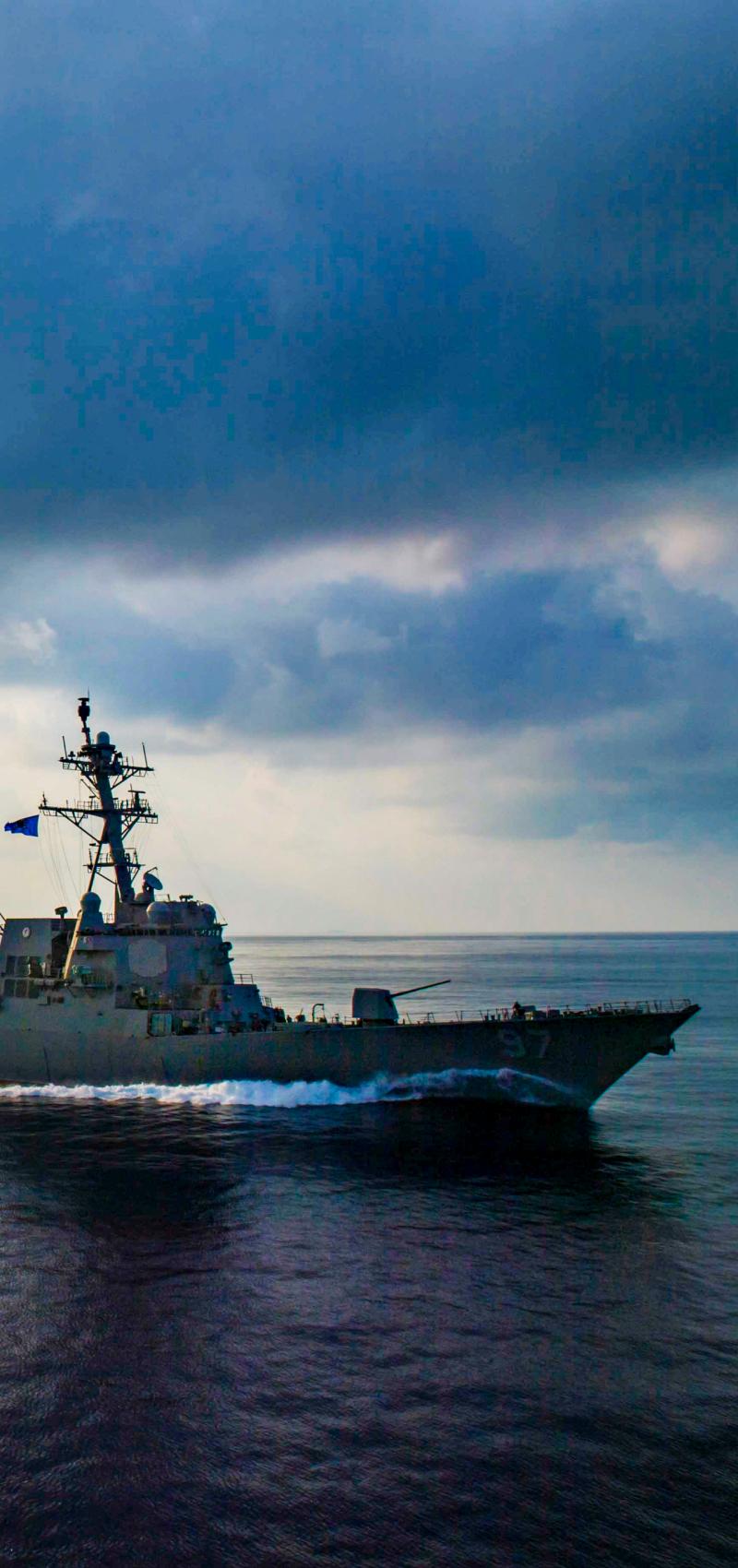 Spectrum Control specializes in precision, highly reliable integrated components and subsystems to support naval operations including navigation, surveillance, electronic warfare, weapon systems, and unmanned maritime vehicles. Our products enable these platforms and programs to accomplish the mission and protect warfighters.
Our high-reliability, high-performance RF components and assemblies are ruggedized and proven to withstand harsh maritime environments. Our EMI filtration components and power distribution products protect equipment from inadvertent or intentional EM interference or disruption.
GPS, Radar, and Surveillance
Spectrum Control's high-reliability systems, subsystems, and components are embedded in key defense and government programs throughout the world such as AEGIS, AN/APS-127, AN/SPQ-9, Artisan 3D, SEAVUE, and the Cooperative Engagement Capability system
Our proprietary RF engineering design and engineering capabilities enable maximized fidelity and precision in today's modern navigation and threat environment. Spectrum Control expertise in designing and manufacturing assemblies enables reception, transmission, and processing of RF signals in contested EM environments.
Representative Applications
Long-range and fire-control radar
Subsurface surveillance and tracking
Terrestrial and inertial navigation systems
Mine-detecting sonar systems
Electromagnetic spectrum operations (EMSO) requires high-powered, precise, ruggedized components, and sub-assemblies. Spectrum Control is an industry leader in providing integrated, embedded, high-performance capabilities for maritime EW systems. Our team is invested and provides critical solutions and thought leadership to programs such as SEWIP, SSEE, SPECTRAL, AOEW, and ADVEW.
Representative applications include:
Electronic attack, protect, and support
SIGINT applications
Directed energy, EMP, NUDET
Shipboard weapons systems are used to protect the ship from attack and target a wide range of enemy weapons such as ICBMs and submarines. Spectrum Control supports close-in systems such as the Mk-15 Phalanx CIWS, longer-range missile platforms such as the RIM-7 Sea Sparrow, and a range of standard missile platforms for shipboard deployment (SM-2, SM-3, SM-5, SM-6, SM-7).
Representative Applications
Surface-to-air missile platforms
Anti-submarine rocket platforms
General missile defense platforms
Unmanned Maritime Vehicles
Naval systems are relying more and more on unmanned surface and subsurface platforms. Emerging autonomous technologies are enabling naval systems to become increasingly unmanned, enabling a new level of warfare.
Spectrum Control RF- and microwave-aligned components and subassemblies provide increased levels of secure communications and control for these unmanned platforms.
Representative Applications
Unmanned surface vehicles (LUSV, MUSV, SUSV)
Unmanned undersea vehicles (LUUV, MUUV, SUUV)