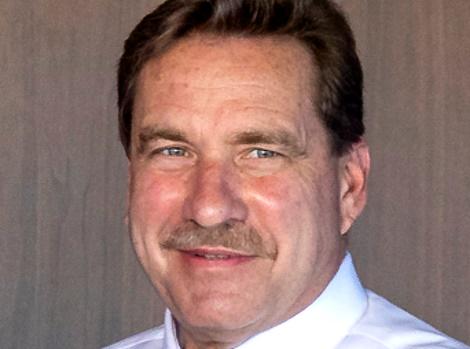 CEO VIEW
Building a new kind of RF company
– Rich Sorelle, CEO Spectrum Control
Ever since I stepped into the CEO role just over a year ago, I have been getting to know our incredible team, meeting with customers, and working hard to take our business forward. It has been busy, at times overwhelming, but for myself and others in our leadership team, it has been an intense but deeply rewarding time.
The work is hard, the hours are long, but we feel such a strong sense of purpose. We are supporting our customers with cutting-edge solutions for controlling the electromagnetic (EM) spectrum. We are helping them build the future, today. I can't think of a more meaningful mission.
We have come a long way as a company
Of course, fulfilling that mission means changing and evolving. Just like our customers, we cannot stand still. We must find new ways to operate, to deliver value, and to innovate. I am proud of the changes that we have made as a team and a company this year in several important areas:
● Modernized and streamlined our go-to-market approach. The best companies adapt and evolve to make themselves more aligned and responsive to their customers. We changed our channel strategy and built up our customer-facing teams to better align to their needs.
● Invested in our people and culture. Our business and our customers depend completely on the quality and commitment of our talented global team. We made this a big focus over the last year, improving our benefits, investing in our culture, and implementing new practices for hiring and retention. The impact has been clear: we cut employee turnover by 50% this year.
● Strengthened our innovation pipeline. We made our solution set both broader and deeper this year, bringing out over 20 new products. These allowed us to help customers solve technical problems in powerful new ways and to extend our reach into new application spaces.
● Improved speed of delivery. In a time of unprecedented supply chain uncertainty, we actually improved our record of on-time delivery by 7%. By focusing deeply on operational improvement, we have boosted our quality measures while also becoming more timely and predictable.
I want to take a moment to thank our global team for their focus and adaptability. Change is never easy, but it is a lot easier when you have such a committed and talented group of people all pulling together.
What's ahead: More change and innovation
Of course, it is what lies ahead that is most exciting. As the range, complexity, and criticality of EM spectrum solutions continues to increase, our work is becoming ever more important. This coming year promises to be vital for our company, our industry, and our customers.
Our customers come to us for clarity, for answers, and for our world-class engineering and design expertise. This is why we are investing to grow our core capabilities while developing new products to make us an even more relevant partner for our customers. They face increased challenges in their design and manufacturing processes, even as they must cope with accelerated development timelines and tighter budgets. To serve their needs and earn the right to be their partner of choice, we will develop EM spectrum solutions that are even smaller, less power intensive, and more cost-effective.
This is why we are investing strongly in developing new products suited for evolving customer needs. While we already lead the market in reliability and performance, we will continue to improve our quality. And we are developing new disruptive solutions that are lighter, more dependable, and more capable of withstanding extreme conditions.
We also understand that many of our customers, particularly those in the defense space, need more open and standard designs. The old days of rigid, proprietary solution elements that make it difficult to switch vendors or upgrade designs are over. To comply with Sensor Open Systems Architecture (SOSA) and Modular Open Systems Architecture (MOSA) requirements and to maintain flexibility, our customers need vendor-neutral, easily replaceable components and assemblies.
We embrace this! This is why you will see us take big steps forward in open, SOSA-aligned solutions in 2023 and beyond. For the first time ever in RF, we are going to be introducing digitally enabled components. This is a massive leap forward in design and a significant opportunity for us. We know that our advantage is in making the absolutely best, most dependable, most innovative solutions in the marketplace. This has always been our approach and design philosophy.
We are Spectrum Control!
As you can see, we are a company that is transforming in profound ways. Our recent name change to Spectrum Control from APITech is a very public way of embracing these changes.
For us, this is a name that both ties to our legacy in RF/microwave technology and EMI protection while also signaling a new chapter in our evolution as a company. Spectrum Control perfectly captures our mission as a company: to help our customers visualize, manage, and control the EM spectrum. Our purpose is to make it much easier for customers to innovate and create incredible solutions that protect human life, advance their interests, and run their operations.
On behalf of the global team here at Spectrum Control, I thank you for your business. We look forward to working with you and your organizations to create amazing results!