Spectrum Microwave is a key part of the Spectrum Control story. It has a rich history of blending synergistic microwave companies with talented staff whose mission was to deliver a quality product with exceptional performance. Spectrum Microwave was known as a leading designer and manufacturer of high-end RF components and integrated microwave assemblies for the defense, aerospace, and commercial wireless markets. The company enjoyed a strong reputation for customer satisfaction, quality and on-time delivery.
After Spectrum Control was acquired by API Technologies in 2011 Spectrum Microwave continued to exist as a business entity but was folded into an APITech business unit called RF2M-US.
Many of the products continue to be manufactured by the new Spectrum Control. Scroll for links to current product families.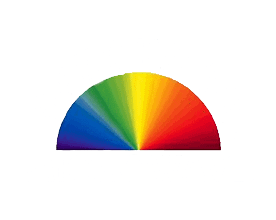 After acquiring FSY Microwave in 2002 and Salisbury Engineering in 2004 Spectrum Control made the decision to form a new company, Spectrum Microwave, from those businesses that were focused on microwave filters, integrated microwave assemblies, multipliers, and synthesizers. With the acquisition of Remec in 2005 and Amplifonix in 2005 Spectrum Microwave's product focus expanded to include RF amplifiers, switches, detectors, integrated systems, and voltage-controlled oscillators.
Spectrum Microwave continued to add products and capabilities through acquisition until the merger with API Technologies in 2011.
FSY Microwave (2002)
FSY Microwave's line of RF and microwave products and systems includes electronic components such as antennas, switches, and waveguides.
Salisbury Engineering (2004)
Salisbury Engineering, Inc. manufactures a full line of RF and microwave components and systems used primarily in defense and aerospace applications.
Remec Components (2004)
Remec is a designer of high-frequency subsystems. Spectrian Corporation and Magnum Microwave products are part of the Remec portfolio.
Amplifonix (2005)
Amplifonix manufactured hybrid, bi-polar, and GaAs FET power amplifiers; PIN Diode and GaAs FET switches; and voltage controlled oscillators. It also offered various detectors, linearizers, and attenuators.
EMF Systems (2007)
In addition to a broad line of oscillator components, EMF Systems designs and manufactures integrated microwave assemblies and systems.
SatCon Electronics (2008)
SatCon Electronics' products include sophisticated hybrid components and subsystems, signal converters, and a full line of thin and thick film circuits.
Micro Networks (2009)
Micro Networks manufactures integrated microwave assemblies with hybrid circuit design, precision bulk acoustic wave delay lines, and synthesizers.
Sage Laboratories (2010)
Sage offers standard and custom components including couplers, hybrids, rotary joints, mixers, power dividers, switches, and phase shifters from DC-40 GHz.
Links to current products